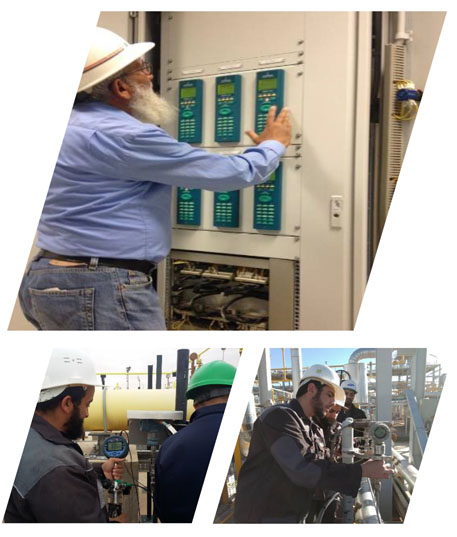 Accurate metering is an essential prerequisite to reliable hydrocarbon measurements. Should metering equipment be noncompliant with legislative or project requirements there are potentially huge cost implications. Compliance issues may arise from system design and equipment selection, miscalculation, procedural errors or the failure for maintenance to be performed when required.
GMTM supports the oil and gas industry by ensuring that meters, meter provers, flow computers, instruments, samplers, and all other elements comprising the measurement system operate effectively to deliver the information required for business integrity.
Read More
Our
services
Verification and consultancy services in oil and gas industry.
Our
References
Discover our references.